Make friends who make wine:
meet mine, Cornelis Ribbe.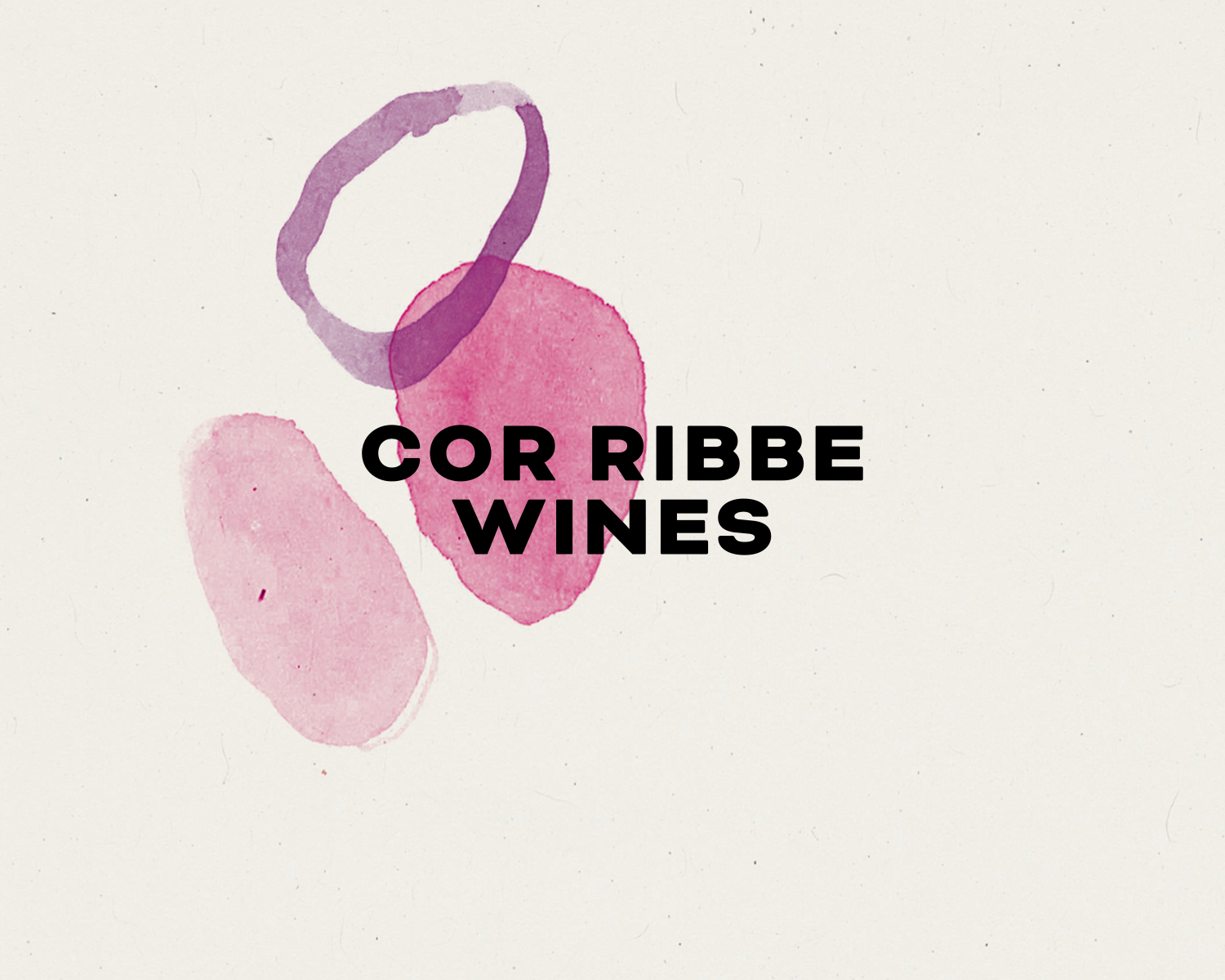 Project Details:
Client:
Cor Ribbe Wines
Printer:

Zoet Print
Special Thanks:
Kevin Colombu
Deliverables:
Brand Identity
Watercolour Elements
2017 Riesling Label
2018 Syrah Label
2019 Grenache Label
2019 Pinot Noir Label
2019 Riesling Label
About CRW:
Cornelis Ribbe is a close friend who also happens to be a very talented winemaker. His wine label, Cor Ribbe Wines, makes small batch, 'wine in residence' at a vineyard in the Mornington Peninsula.

CR and I have worked together previously on labels for the (delicious) 2017 Riesling, but the 2018 Syrah was a prime opportunity for us to redevelop the brand and label look.


Design Process:
The update to artwork style focussed on adding texture, warmth and colour, to suit the evolution of CRW.

The existing typography was retained on the updated Syrah label, but this time was paired with a custom suite of watercolour elements that could be endlessly re-arranged.
These elements will continue to be used across future labels, embracing colour and scale to give each wine a unique personality under a cohesive aesthetic.

Design Process:
The Cor Ribbe x Oliphant collaboration label was designed to celebrate the fun of making wine, so we brought in more colour and a suite of new elements to boot.
The bottle's back labels are kept very simple, and are uniform across both the 2018 Syrah and 2019 Grenache. ✴︎︎︎
Related Projects: